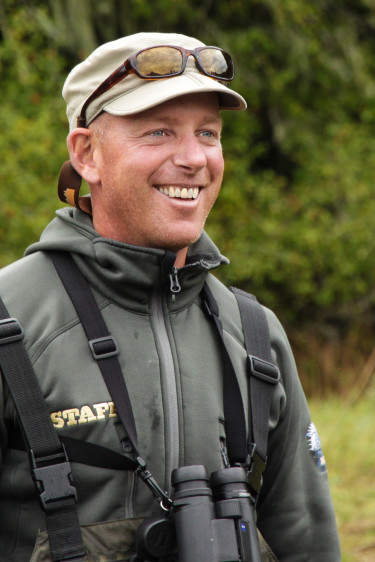 Tide Rip Grizzly Tours Ltd. is a small independent company located on Northern Vancouver Island, British Columbia.  For over 15 years, Tide Rip has been leading daily boat-based expeditions to view and photograph the wild grizzly bears and other spectacular wildlife native to coastal British Columbia.  We subscribe to the philosophy:  'conservation through coexistence' and endeavour to promote our passion for bears through outreach education programs and presentations, fundraising projects, and sponsoring conservation NGOs, in addition to our daily operations.
Duties:  Currently, the Tide Rip Team is seeking a dynamic and enthusiastic, conservation-minded individual to fill the seasonal fulltime position of Naturalist/Deckhand between July 14 and Sept. 9, 2014.  Duties for this ecotourism position include, but are not limited to:  geological, cultural and natural interpretation of the Pacific Northwest with an emphasis on bear physiology and ecology; promotion of grizzly bear and bear habitat conservation; handling lines, anchoring, maneuvering and in some cases, operation of vessel(s); successful spotting of wildlife; preparation and serving of continental meals; pre- and post-trip cleaning and provisioning of the vessels.
Qualifications:   This guest service-oriented position requires refined interpersonal skills, that is the ability to communicate effectively and in a manner that is engaging, entertaining and inspiring all the while ensuring the safety and comfort of guests.  Situational awareness and the ability to assess and respond to audience needs and interests are imperatives.
This energetic position necessitates professional interpretive skills as pertaining to the natural, geological and cultural history of coastal British Columbia and an awareness of contemporary issues as they pertain to coastal BC.  Graduates with majors in biology, environmental education, natural resources or other related fields are preferred.
The applicant should have all pertinent certifications including a SVOP, MED A1/A2, MC-ROC and Wilderness First Aid/CPR (or their equivalents) in addition to coastal boating experience in all weather and sea conditions.  Working on and around boats is physically demanding and involves both dexterity and intuition. Furthermore, a basic understanding of boat mechanics and the ability to troubleshoot are invaluable skills while in remote areas and in the absence of readily available assistance.
Although not necessary, the ability to speak a second language, Food Safe recognition and wildlife photography skills are considered assets.
Benefits:  Competitive wage ($130-$160/d) is commensurate with experience and gratuities are divided equally between Captain and crew.  Tide Rip provides modest accommodation in the Telegraph Cove Resort campground situated in a beautiful rainforest setting.  Tide Rip also provides both breakfast and lunch.
If you'd like to join our hard-working team, please e-mail a cover letter, resume and list of 3 references with the subject line '2014 Tide Rip Naturalist Position' by May 1st, 2014 to:  Derek at tiderip@telus.net
Please note that only those nominees selected for consideration will be contacted.