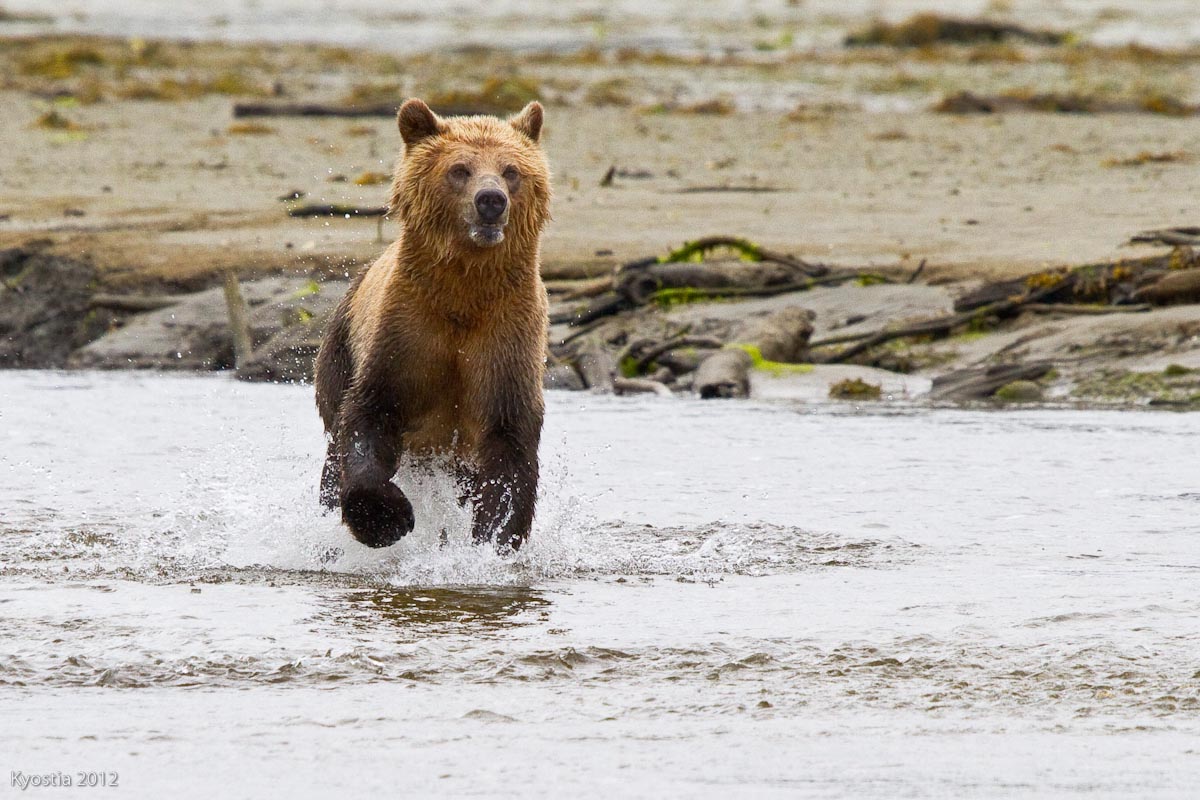 It's the moment they've all been waiting for.  Months of physical and mental conditioning, a specialized diet of high protein sedge grass, visualizing their game strategies all in preparation for thee premier event of the season.  Let's get ready to rummmmble!  In the brown corner, Lenore, Ursus arctos horribilus, weighing in at a hefty 200 kg.  With two cubs to feed, this massacring Mama is all business in the river, attaining breakneck speeds while in pursuit before delivering her signature 'deadly pounce and bite'.  And in the silver corner weighing in at a measly 2kg, we have the pink salmon, Oncorhynchus gorbuscha, though known for its speed and agility, this dim-witted fish is nothing but tasty sushi to the killing carnivores!  Although the official figures are not yet in, by all visual accounts anyway numbers of returning salmon appear to be surprisingly hopeful.  This is good news for the audience and grrrrr…eat news for the outnumbered yet favoured contenders in this mismatch. These days the fish are silver bright, fresh out of the ocean and full of vigour meaning that catch success is low, but the stakes are high in this calculated game of cat and mouse.  It's definitely a spectator's sport!
Grizzly bears and black bears, deer and wolves, eagles and an amazing array of seabirds, there's always something to see on a Tide Rip Grizzly Bear Expedition!!!
We depart at 0700 am daily from historic Telegraph Cove bound for the spectacular Knight Inlet by covered water taxi, complete with onboard washroom. Cost starts at $319 per adult for this all day excursion that includes a light breakfast, healthy lunch and knowledgeable Guides.
 Please call toll free 1.888.643.9319 or local 250.928.3090 to book your Grizzly Bear Expedition.
 We know where the bears are.  We can get you there!