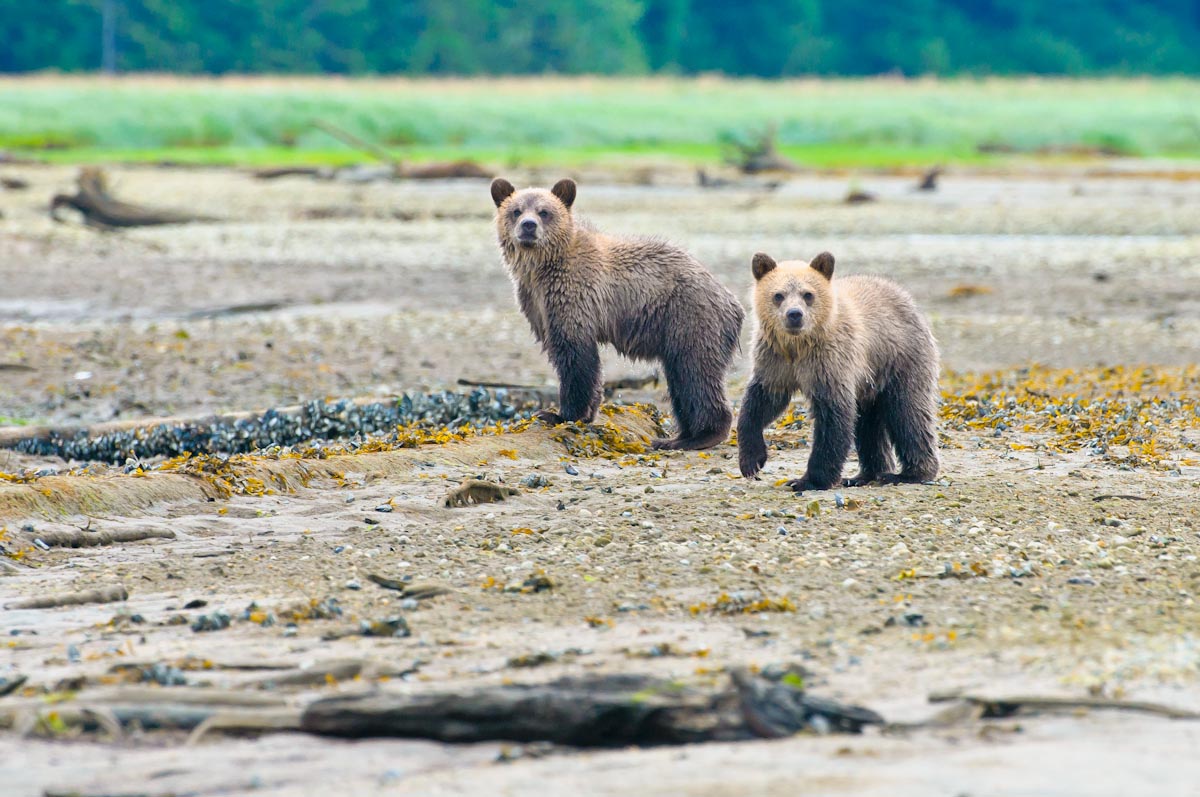 Based on intelligence gathered from our satellite sources, in addition to trade-secret algorithms devised from years of due diligence (read: tea leaves), our Tide Rip Team of Bear-Seeking Specialists have been locating grizzled critters in the most unlikely of places as of late.  Yes, has legs, will travel!  One can only speculate as to what motives may be serving as the catalysts for these migrations, but it would seem that the complex maze of islands and islets, rocks and reefs known as the Broughton Archipelago has become the late summer playground for a number of bears some of which are familiar to us, and some of which are new acquaintances.  Although this is a time of year otherwise dedicated to social tolerances congregating around salmon-bearing streams, instead these bears have chosen a more solitary existence at the expense of meagre sustenance including staples of inter-tidal goodies and late season berries.  Meanwhile in the Cove, the salmon continue to trickle in, preparing for the spawn which should commence in mid-late September and desperately dodging would-be predators in the meantime.  Although some of the likely suspects haven't been seen in weeks, long-time resident Lenore, is still seen regularly with her two C-O-Y, the whole family now sporting the latest in winter fashion what with their darkened fluffy coats (see above).
Grizzly bears and black bears, deer and wolves, eagles and an amazing array of seabirds, there's always something to see on a Tide Rip Grizzly Bear Expedition!!!
We depart at 0700 am daily from historic Telegraph Cove bound for the spectacular Knight Inlet by covered water taxi, complete with onboard washroom. Cost starts at $319 per adult for this all day excursion that includes a light breakfast, healthy lunch and knowledgeable Guides.
Please call toll free 1.888.643.9319 or local 250.928.3090 to book your Grizzly Bear Expedition.
 We know where the bears are.  We can get you there!