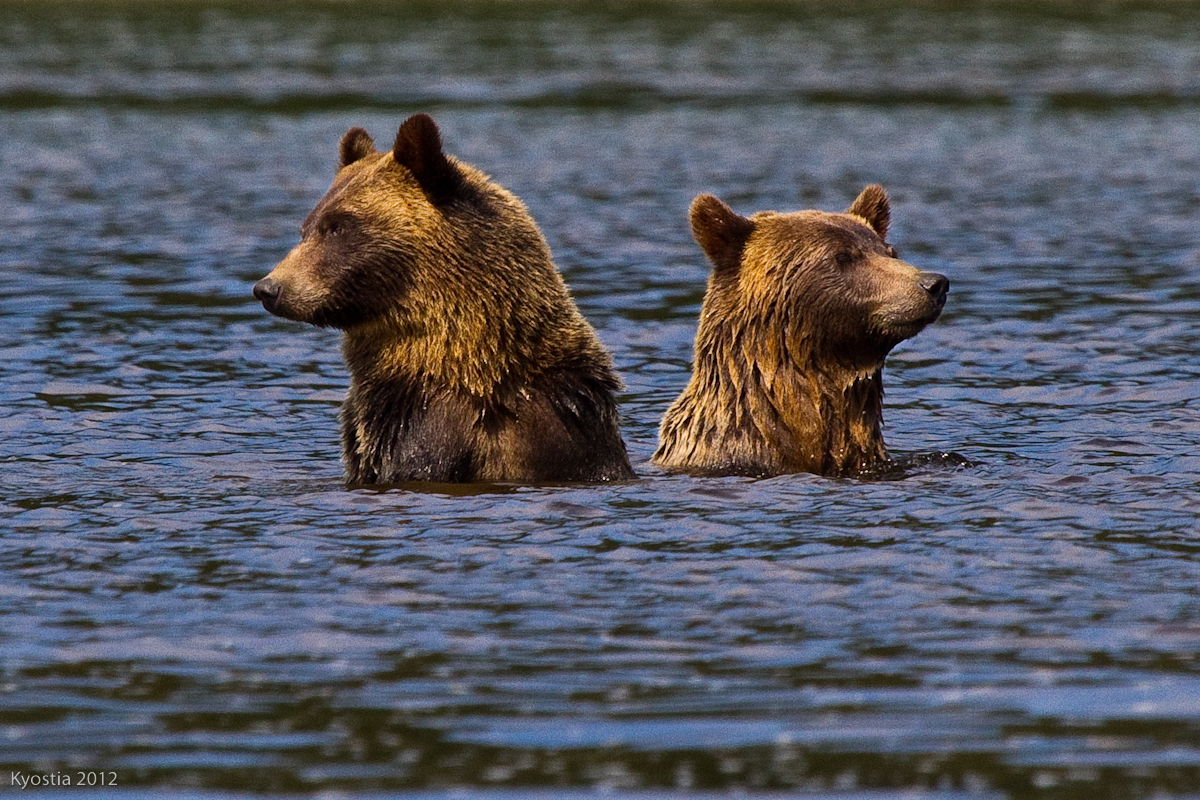 Yes, while those of us in the bipedal world remorsefully commemorate what has otherwise been an incredible summer with the final hurrah known as Labour Day, our furred friends from near and far are assembling at streams near you for the much anticipated seasonal fish feast Thanksgiving reunion.  With a recent estimate of 98,000 pink salmon on the Glendale menu, our dearly beloved residents have been welcoming their out-of-cove kin, in addition to a myriad of other coastal critters, all strategically seated shoulder-to-shoulder streamside drooling and impatiently waiting for dinner to swim by.  Let's be honest, we all know how these family gatherings invariably unfold.  Especially when it involves food, there's bound to be 'misunderstandings', general 'avoidances', 'awkward moments' and perhaps, even love?  While most bears prefer the succulence of salmon skin and other such acquired delicacies, those more health-conscious individuals may choose to round off their autumn harvest with tubers, roots and bulbs all of which are now just coming into seasonal ripen.  Regardless of their dietary preferences, this is a time of year Tide Rip dedicates to meeting new feral friends, reacquainting ourselves with familiar furry faces, all the while ultimately preparing to say farewell to our yokel locals, an extension of our family, for another long winter…and we're not even talking about the bears!!!
Grizzly bears and black bears, deer and wolves, eagles and an amazing array of seabirds, there's always something to see on a Tide Rip Grizzly Bear Expedition!!!
We depart at 0700 am daily from historic Telegraph Cove bound for the spectacular Knight Inlet by covered water taxi, complete with onboard washroom. Cost starts at $319 per adult for this all day excursion that includes a light breakfast, healthy lunch and knowledgeable Guides.
 Please call toll free 1.888.643.9319 or local 250.928.3090 to book your Grizzly Bear Expedition.
 We know where the bears are.  We can get you there!