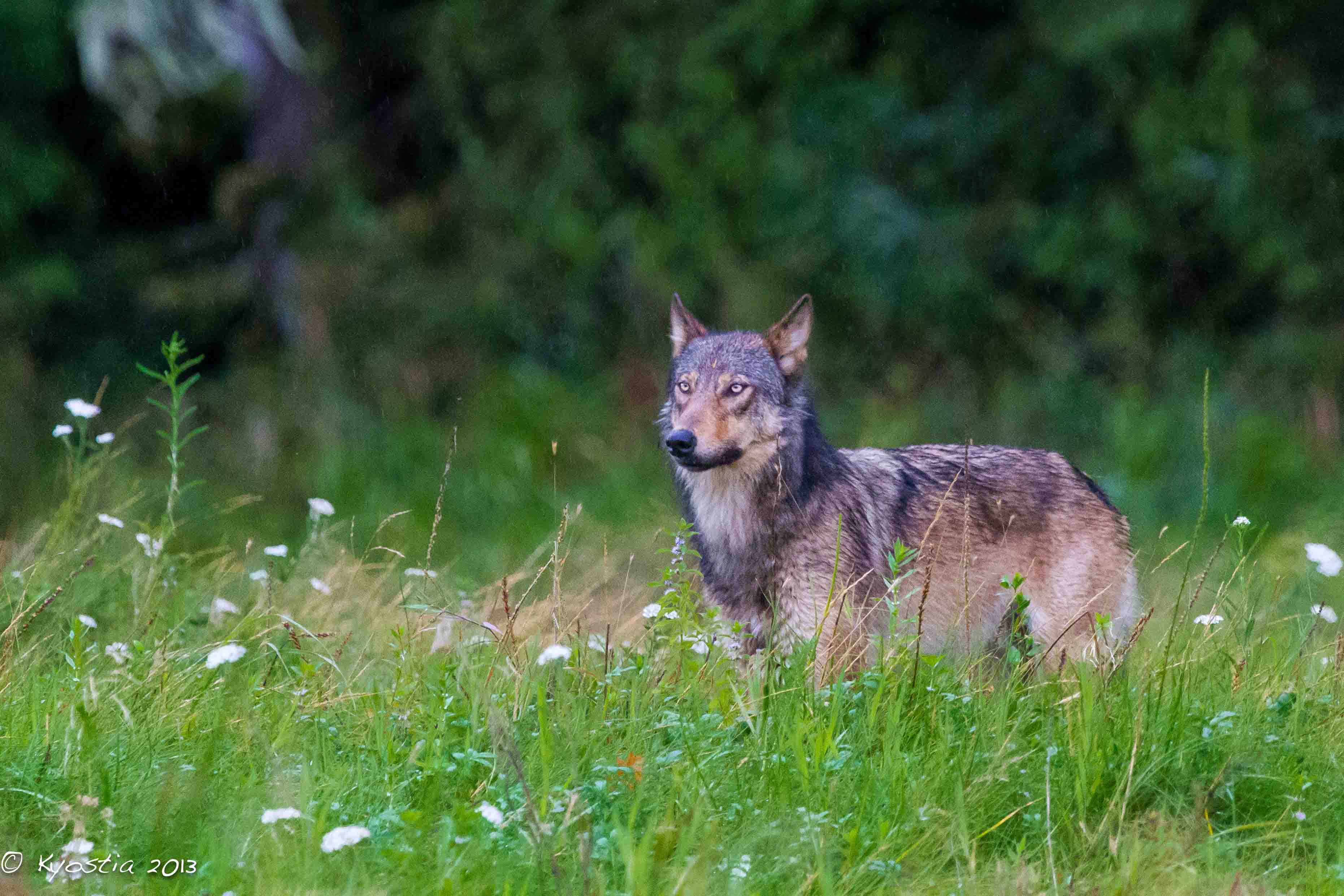 In almost every other circumstance, the unexpected arrival of the canine unit on your doorstep is never a good thing.  However, when the supernatural magic of a coastal grey wolf appears like a ghost from behind the emerald veil of the temperate rainforest, it's time for quiet celebration.  On this very rare occasion, this stunning female wolf was observed fishing, grazing and even attempting a brazen daytime heist on a deer over the course of two days.   Maximum whoa factor!  However, everything has its price.  Whether strange coincidence or deliberate displacement, the arrival of the wolf seemed to spell the disappearance of the bears for the same period?  The relationship between the two is speculative at best.
The good news is that the bears are back, actively chasing the recently estimated 42,600 salmon and/or snorkelling for their carcasses in the still, deep pools and log jams.  To date the river level remains quite low while water temperatures are notably high.  These are the ingredients for an anoxic environment and as a result we are observing pre-spawn salmon mortalities which is lending itself to the distinctive fishy flavour in the air.  As the fish continue to storm the river and the tubers, roots and bulbs come to ripen in the coming weeks, if this season is to play itself out like those of the past, we expect significant immigration of bears into the area.  And let's be honest:  there's no such thing as too many bears!!!!
Grizzly bears and black bears, deer and wolves, eagles and an amazing array of seabirds, there's always something to see on a Tide Rip Grizzly Tour!!!
We depart at 0700am daily from historic Telegraph Cove bound for the spectacular Knight Inlet by covered water taxi, complete with onboard washroom. Cost starts at $319 per person (including tax) for this all day excursion and includes a light breakfast, healthy lunch and knowledgeable Guides.
Please call toll free 1.888.643.9319 or local 250.928.3090 to book your grizzly bear tour.
WE KNOW WHERE THE BEARS ARE.  WE CAN GET YOU THERE!