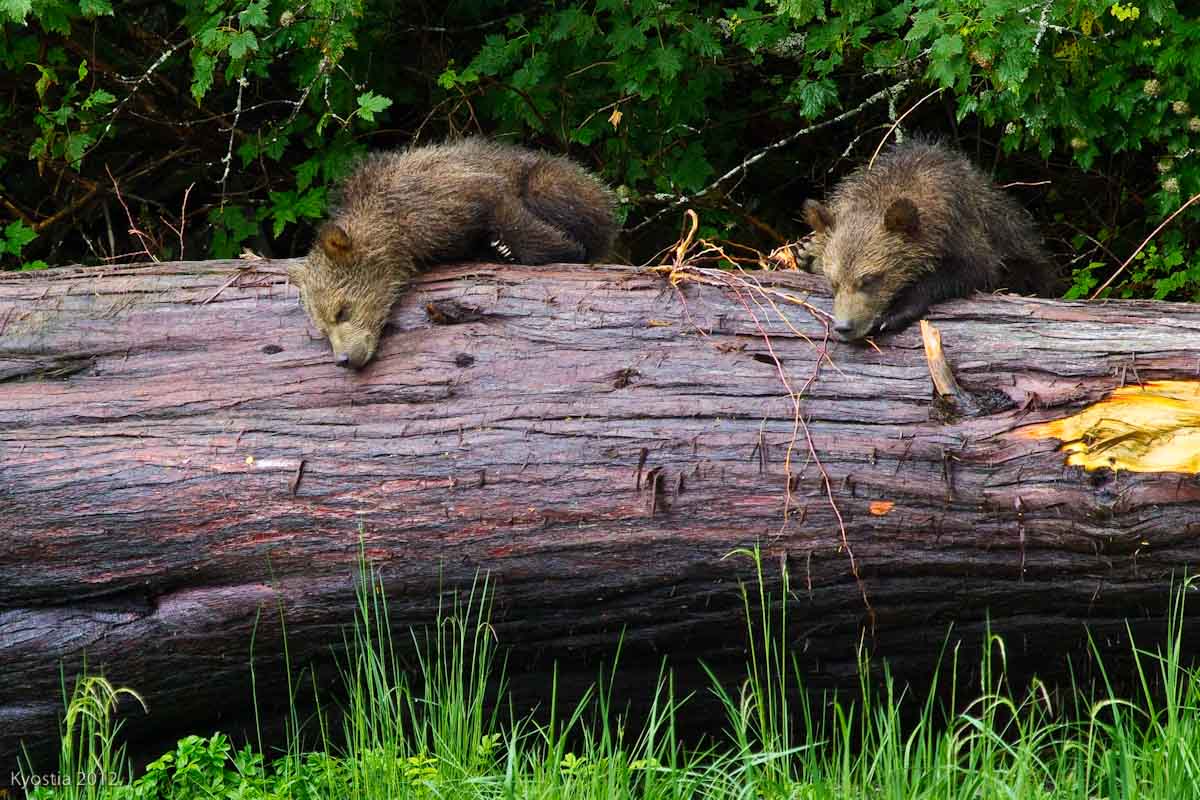 Well, what with the dog days of summer behind us, Tide Rip is happy to announce that our resident sows and their cubs are back from summer vacation. Sometime in mid-July when summer decided to rear her beautiful head, the heat ripened up the candy, sending the kids scurrying for the nearest berry patch while their mums spent the day lazing about in rejuvenating muddy wallows under the shade of the forest in a desperate attempt to stay cool as it were. However, now that the heat wave seems to have subsided, the bears have slipped into something a little more comfortable and are sporting their new sleek, sexy summer coats as they gear up for their seasonal dinner engagement. Yes, salmon season is fast approaching, a time dedicated to decadent gluttonism whereby our girls will consume upwards of 40,000 calories worth of fishy bits per day in order to maintain their curvaceous ursus figures'. How this salmon season unfolds is anyone's guess as it is the third anniversary of the collapse of pink salmon stocks in the waters of Knight Inlet. Let's all pray for the safe return of the salmon so our beloved bears can return to the den with full bellies!
Grizzly bears and black bears, deer and wolves, eagles and an amazing array of seabirds, there's always something to see on a Tide Rip Grizzly Bear Expedition!!!
We depart at 0700 am daily from historic Telegraph Cove bound for the spectacular Knight Inlet by covered water taxi, complete with onboard washroom. Cost starts at $319 per adult for this all day excursion that includes a light breakfast, healthy lunch and knowledgeable Guides.
Please call toll free 1.888.643.9319 or local 250.928.3090 to book your Grizzly Bear Expedition.
We know where the bears are. We can get you there!